Enuresis Treatment
Support and follow up.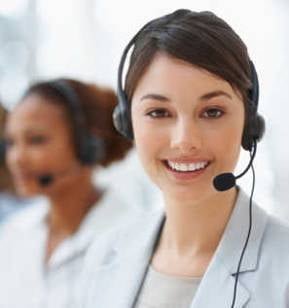 Testimonies confirm it.
Our support is more than excellent !
Enuresis Treatment
Support and follow up for both parents and child.
At Enureflex Clinic, we do not take the enuresis treatment of your child lightly.
Whether you choose to rent or purchase the device, you are not left alone to yourself with your enuresis alarm system.
Increase your chances of success in more than 95%
In combination with your "NIGHT GUARD SYSTEM", you also get customized follow up and support advice throughout the process in order to guide you during every step of the treatment.
By doing regular monitoring of all our customers and little patients, this allows us to correct quickly small mistakes, bad habits, or small problems that may arise as the treatment progresses.
It is also one of the main reasons that increase our rate of success in more than 95%.
Example 1:

Most of the parents tend to restrain the child from drinking to reduce the risks of bedwetting during the night.

During the treatment, you must instead let your child drink at will.

You can even encourage him to drink more and more since the purpose of the treatment with enuresis alarm is to stimulate his bladder and obtain a maximum of contraction from his sphincter.

The more it has contractions, the faster his muscle will strengthen.
Example 2:

Many will offer a reward for every dry night to encourage their child.

However, the child is not yet able to do this and this might on the contrary, discourage him because he has no control over his sphincter.

You must instead reward him for the efforts that he makes when he wakes up, closes the alarm and goes to the toilet.
As you can see, follow up and support advice is often a determinant factor in the nocturnal enuresis treatment.
Enureflex Clinic accompanies you.
That's why an Enureflex Advisor will communicate regularly with you to:
* Help you understand the different stages of the treatment.
* Respond to various questions that may arise during treatment.
* Advice you about the method to follow and suggest actions to be taken.
* Measure with you the progress of your child.
* Identify and correct difficulties or harmful behaviors to the progress of the treatment.
* Encourage and support you to achieve success.
Clearly, this means that throughout the treatment, we will be there with you to make sure that your child progresses normally towards achieving his goal.
NO MORE BEDWETTING!
You may call or email us anytime; we will always remain available to help you. It is important that you know that you can contact us freely for any questions, either by phone or email.
You get more than just an alarm against bedwetting.
Several customers reported that follow up and support advice has been determinant in the success of their child's nocturnal enuresis treatment and the achievement of cleanliness.
The mere fact to be able to discuss with an advisor and to feel supported, was (in the words of many) of a great help.
In addition, our toll-free hotline allows you to discuss with your advisor without having to worry about additional costs.
With Enureflex, your child's nocturnal enuresis treatment will be a huge success and a release for the whole family.
Now, let's discover… "The Night Guard Bedwetting Alarm".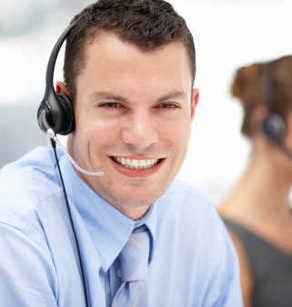 How long do you offer support?
The support is offered at will, as long as you need it. However, we make here a distinction between monitoring and support.
Monitoring (we communicate with you) is offered for a period up to three months.
The support (you call when you need it) is also offered as long as you need it for your child.
(Subject: follow up and support during the treatment of nocturnal enuresis.)
Do I have to pay an extra for monitoring and supporting advice?
No, you do not have to pay anything extra for monitoring and supporting advice during treatment, it is automatically included, whether you buy or rent your Night Guard system.
(Subject: follow up and support during the treatment of nocturnal enuresis.)
How much support and monitoring is required during the treatment ?
It is VERY important! The rate of success is obtained mainly through the monitoring we do with each of our clients. Advice and small corrections during the treatment can often make the difference. It also occurs that some children do well throughout the treatment with basically no help, but this is not the case for most of them.
When we communicate with parents, there are almost always some things to correct and modify about the way of following the treatment effectively.
Often without even knowing, parents encourage behaviors that will extend the duration of the treatment and sometimes can even compromise the success.
The Enureflex advisor will know to guide you in the proper operation of the treatment and will correct with you the different situations that may arise.
(Subject: follow up and support during the treatment of nocturnal enuresis.)
FREE your family from the burden of Enuresis.
Take action today and get rid of this problem.
This article "Nocturnal Enuresis Treatment. Support and treatment follow up for both parents and child." has been written and published by Enureflex Clinic